Don Pies' posted videos
---
---
Mountains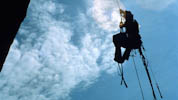 Big Wall Rock Climbing Techniques in Yosemite - an overview
"how do they get the ropes up there?"..."do you use pitons (NO)?"..."how do you go to the bathroom up there?". These are some of the many questions I've been asked over the years about climbing big walls in Yosemite. Here is a short video that answers these and other basic questions; and although the photos are from the 70's and 80's, most of these techniques are still used today. FYI, the photos are from the face of Half Dome, the Leaning Tower and the Washington Column in Yosemite.
---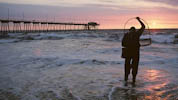 Human Motivation for Climbing Mountains, Yvon Chouinard Quote
In Yvon Chouinard's book, "Climbing Ice", Chouinard discusses the roots of why we may turn our backs against the secure world that is protected by our inventions, and return to raw adventure. This short narrative is an excerpt from the chapter tilted 'The Challenge'. Narrated by Jon Parkinson, Photos and editing by Don Pies.
---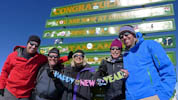 Kilimanjaro Summit Celebration New Year's Morning, Jan 1st, 2014
Uncorking champagne on top of Kilimanjaro's 19,341 ft summit...Matt Pies carried the champagne to the summit !!
---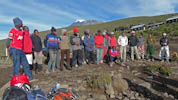 Kilimanjaro Traditional Celebration Song, led by head guide Deo
After a successful ascent of Kilimanjaro via the Rongai Route, our guides and porters treated us to the "Kilimanjaro Song"
---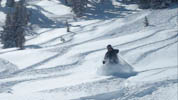 Mammoth Mountain Powder Play
Matt and Don Pies whoop it up at Mammoth Mountain in a father/son jaunt to fetch some 2010 El Niño powder. Composite of still photos and movies. Music by Coldplay
---
Santa Barbara Hiking Trails: Time-lapse Video of 6-Trail Loop
Six Santa Barbara trails: Buena Vista Trail, Edison Catwalk, San Ysidro Trail, Girard Trail, McMenemy Trail and Saddle Rock Trail.
Gain: approx 2,700 ft. View more Santa Barbara trails at http://youtu.be/cIwnw_BZx8Q - music: "Trade Winds" by Mark Henderson
---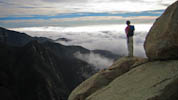 Santa Barbara Hikes & Environs - slideshow
Santa Barbara hiking trails and local nature areas are visited. These and many other hikes are described in detail at http://www.santabarbarahikes.com/
---
---
Animals
Cheetah Hunting in the Serengeti
Serengeti, Tanzania - Three cheetah spotted a distant herd of wildebeest & zebra. We followed the cheetah as they patiently tracked the herd. We watched the cheetah stalk their prey for more than an hour before the herd moved out of view.
---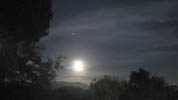 Coyote Concerto
2 Coyote pups and 2 adults made a temporary home across the street in suburban Santa Barbara, June 2010. In this piece, yelping pups try to mimic the adults, and sometimes coyotes throughout the neighborhood join-in.
---
Red-Tailed Hawk Courtship Dance above Santa Barbara
The red-tailed hawk's courtship display starts with both hawks soaring in circles at great heights. The male then proceeds to dive down in a steep drop then goes up again at a steep angle, repeating this several times before he approaches the female hawk from above to touch or grasp her briefly.
---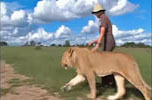 Walking the lions in breeding and release program - Zimbabwe
Barb Pies walks with the lions as part of their exercise at Antelope Park in Zimbabwe, Africa.
More info: Visit http://www.antelopepark.co.zw/
---

Feeding lions in breeding and release program - Zimbabwe
Barb Pies prepares food for lions as a volunteer at Antelope Park in Zimbabwe, Africa. Lion feeding follows.
More info: Visit http://www.antelopepark.co.zw/
---

Herding and Feeding Elephants - Zimbabwe
Barb Pies performs elephant herding and feeding volunteer duties at Antelope Park in Zimbabwe, Africa.
More info: Visit http://www.antelopepark.co.zw/
---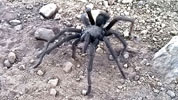 Walking the Line with Mr. Tarantula
Mr T shows us who rules on Santa Barbara's Edison Road trail.
---
---
Misc. Videos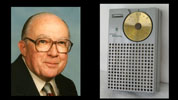 Regency TR-1, the first transistor radio - interview with Regency co-founder John Pies
The Regency TR-1 was the 1st transistor radio. It hit the consumer market on October 18, 1954 and was built and sold by the Regency company which started in 1945. Regency's co-founder, John Pies was interviewed in 1991 and his comments were recorded on a home video camcorder, and are now available to the public on YouTube. More information about this radio are found at http://www.regencytr1.com/
---

Tukufu Zuberi's Coveted Hat is Nearly Swept to Sea During PBS "History Detectives" Location Shoot
During a wrap-up session of "History Detectives" near Santa Barbara, Tukufu loses his hat to the weather. Not having time to call the Coast Guard, Associate Producer Ashley Karitis risks it all to save Tukufu's hat. For more information about the PBS History Detectives episode, go to http://www.regencytr1.com/index.htm#history_detectives - To view the episode, go to "History Detectives Transistor Radio" Regency TR-1 starts at 28:45
---

"Folsom Prison Blues" at Santa Barbara Ski Club Cabaret Night 2017
---

Lead Guitar Solo - composed by Don Pies
Here is a lead guitar solo that I composed with a pre-recorded blues backing track to set the rhythm.
---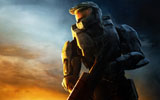 Halo 3 Flying Mongoose Attack on Scarab
Xbox Halo 3 - Here's an alternate way to launch onto the Scarab in the Campaign mission, 'The Storm'
---
---